Use your mouse to quickly take notes of ATIS and ATC instructions.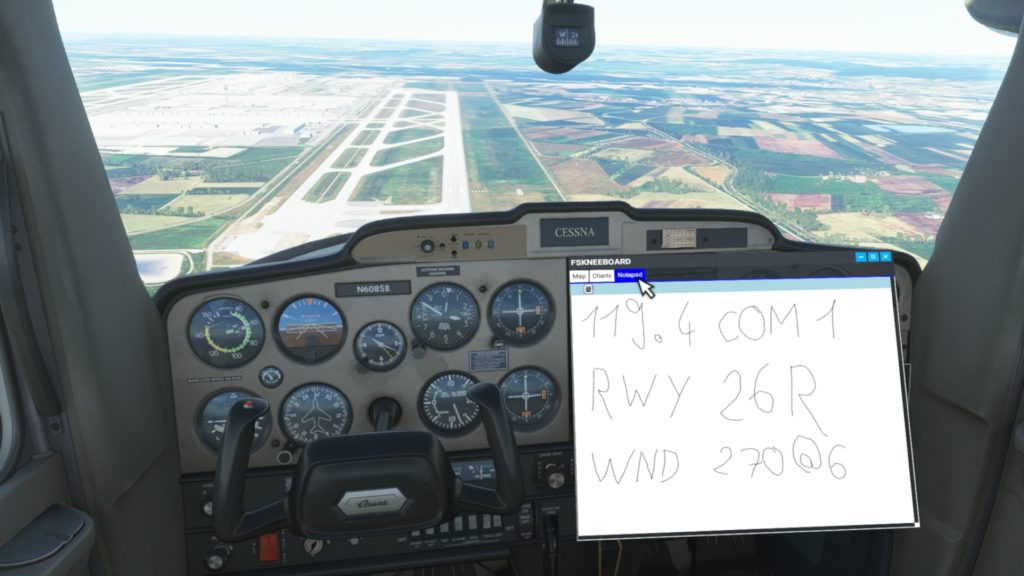 VR-Note-Taking Made Easy
Have you ever tried flying on VATSIM or a similar network in VR? I haven't, yet, because I was too scared of missing something important and going straight to "say again, say again, say again"-hell! Not my cup of tea. As a Private Pilot, I am used to constantly taking notes. If you're pilot yourself, you know the drill, I guess 🙂
But taking notes "under the hood" of a VR headset can become quite a pain. Using a physical kneeboard and constantly peaking out of it is not an option for me. Hence I added this notepad to the extension, which allows you to do just that: Take notes when you have to. Dead simple!
The Notepad Interface
The notepad's user interface is pretty straightforward for now. For the future, I'm planning to add support for multiple notes and browsing them similar to how it is implemented in the charts viewer. For now, you can take a note at a time.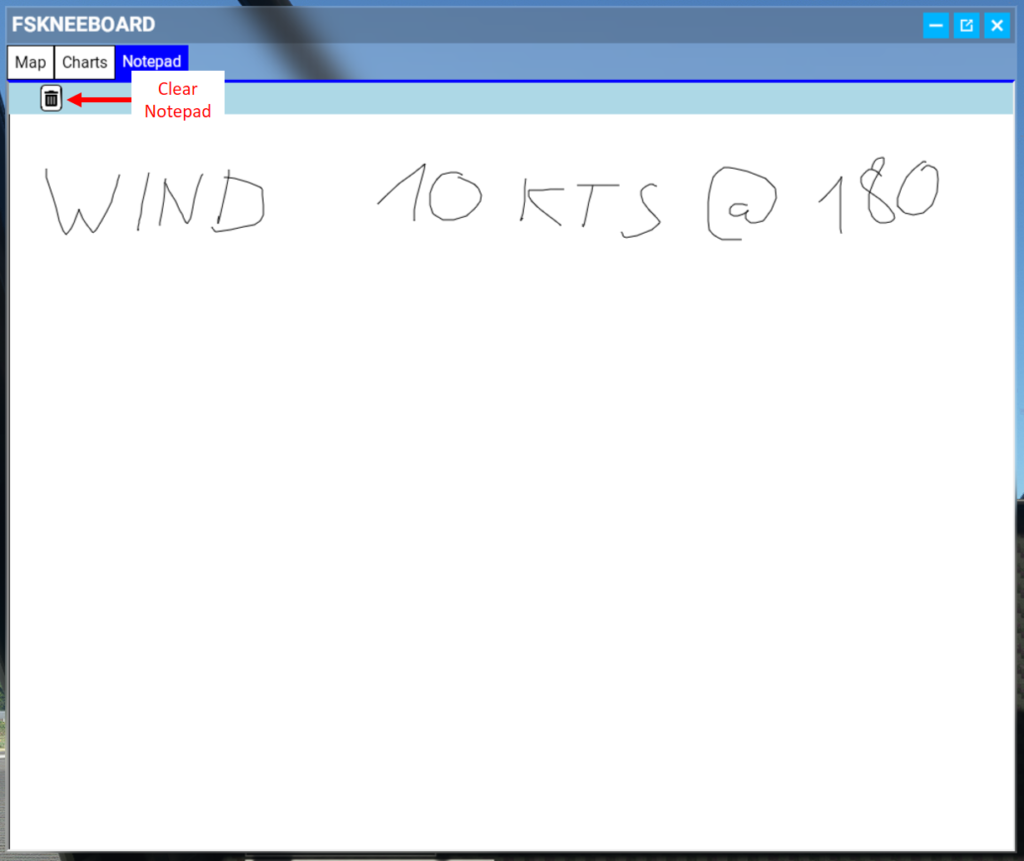 Features in Comparison
Free
PRO
Highly detailed maps for VFR flying
✅
Yes
✅
Yes
Map resolution and UI optimized for VR
✅
Yes
✅
Yes
"Moving Map" (i.e. map follows your airplane position in real time)
✅
Yes
✅
Yes
Hide airplane for full "paper map navigation" experience
✅
Yes
✅
Yes
Teleport to any position on the planet with a click of a button
✅
Yes
✅
Yes
Night mode (Maps)
✅
Yes
✅
Yes
Waypoints
❌
No
✅
Yes
Track data (like total distance, per-waypoint-distance and course to next waypoint etc.)
❌
No
✅
Yes
Charts Viewer for approach charts, checklists, notes etc.
❌
No
✅
Yes
Notepad for taking notes in-VR without peeking under your headset
❌
No
✅
Yes
Configurable Autosave function to recover your flights, for example after a system crash
❌
No
✅
Yes
YOU actively support the ongoing development of FSKneeboard, bringing Flight Simming in VR to the next level 🙂
😎
Sure! Thanks for giving the mod a shot 🙂 Spread the word!
💚
YEAH! You rock!!!
TRY FREE
BUY NOW