Dear VR Enthusiasts! I hope you guys are doing great.
Being a VFR (and VR) enthusiast I was somewhat sick navigating with the MSFS vanilla-VFR map in VR (let's be honest, it's not even close to a real-life-VFR-map), and a second screen, an iPad or even a physical kneeboard isn't an option either when wearing a VR headset, right!?
Hence I decided to sit down and create a little mod called "VFR Maps For VR" that does exactly what I want.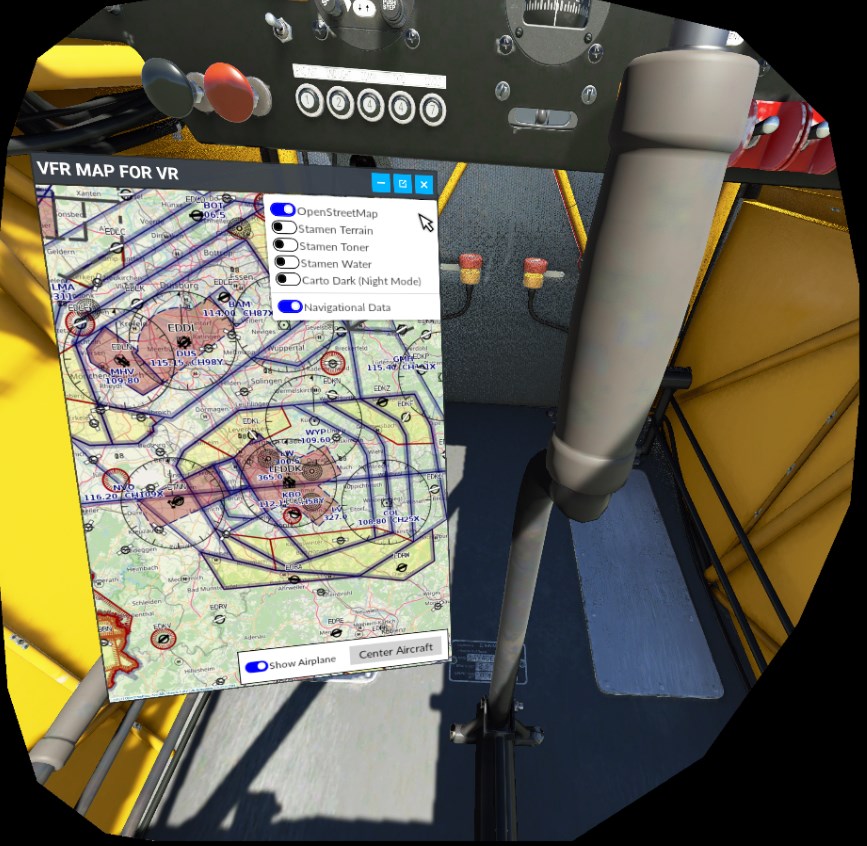 Please note: I made it for my personal use and I'm happy with what it does for now, but I thought I might share it with you guys as well… Hopefully you'll like it, maybe you won't. Your feedback is highly appreciated either way! It's my first mod and I just published it the other day, so be kind, anyways 🙂
The mod allows me to have a (imho) high-quality map that I can use to visually navigate (even with nav data like airspace etc.) all in my VR-cockpit. I can even turn off my own airplane position for a "manual" paper-map-on-kneeboard-experience 🙂
Please let me know what you think about it and what you would like to see improved. If you are a developer yourself and would like to contribute: PRs are welcome!
You can download the mod here: https://fskneeboard.com/try-free/
And the source code is available at https://github.com/Christian1984/vfrmap-for-vr/releases to play around with for yourself 🙂
Cheers from Germany,
and always three greens,
Chris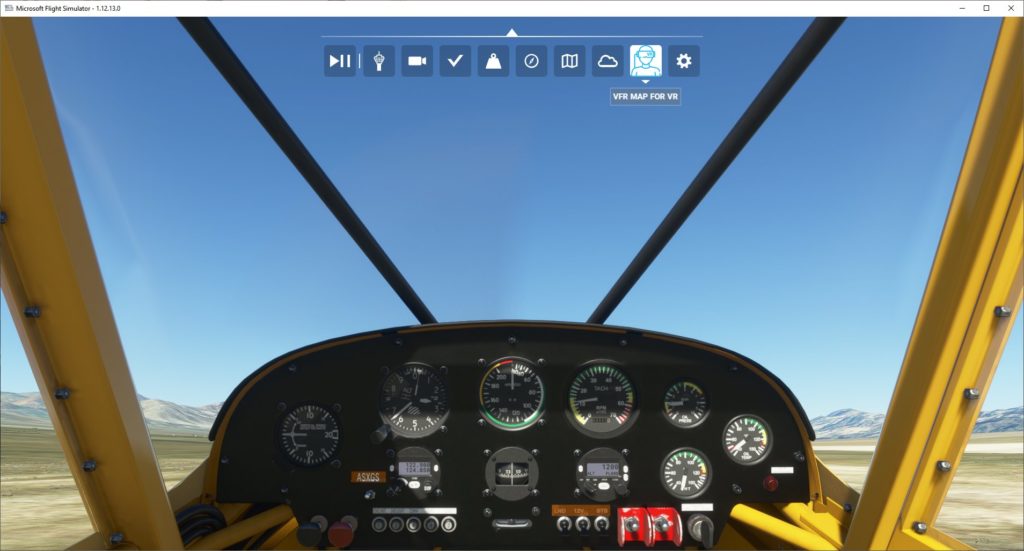 Free
PRO
Highly detailed maps for VFR flying
✅
Yes
✅
Yes
Map resolution and UI optimized for VR (and FULLY configurable)
✅
Yes
✅
Yes
"Moving Map" (i.e. map follows your airplane position in real time)
✅
Yes
✅
Yes
Hide airplane for full "paper map navigation" experience
✅
Yes
✅
Yes
Teleport to any position on the planet with a click of a button
✅
Yes
✅
Yes
Night mode (Maps)
✅
Yes
✅
Yes
Configurable Hotkey
✅
Yes
✅
Yes
Waypoints
❌
No
✅
Yes
Load Flight Simulator Flightplan
❌
No
✅
Yes
Locate ANY address or POI around the world and add it as a waypoint to your flightplan
❌
No
✅
Yes
Track data (like total distance, per-waypoint-distance and course to next waypoint etc.)
❌
No
✅
Yes
Charts Viewer for approach charts, checklists, notes etc.
❌
No
✅
Yes
Notepad for taking notes in-VR without peeking under your headset
❌
No
✅
Yes
Notetaking with your physical iPad or Android tablet and instant sync into your VR cockpit
❌
No
✅
Yes
Configurable Autosave function to recover your flights, for example after a system crash
❌
No
✅
Yes
YOU actively support the ongoing development of FSKneeboard, bringing Flight Simming in VR to the next level 🙂
😎
Sure! Thanks for giving the mod a shot 🙂 Spread the word!
💚
YEAH! You rock!!!
TRY FREE
BUY NOW